Dear Pennsylvania:
Congrats. Minnesota is now making you look bad. MINNESOTA. You know what's important about Minnesota? Well, until yesterday, just that The Mighty Ducks was set there. NOW it's also the most recent state to legalize Same Sex Marriage.
To which I say: what the FUCK Pennsylvania! Bad enough when it was Colorado legalizing same sex marriage and making us look bad. Can you find Colorado on a map? I CAN'T. Some people IN COLORADO can't find Colorado on a map thanks to Colorado legalizing pot. Colorado is officially killing us in two cool-factor categories there. Way to go, PA. Then Delaware had to join the club. Being from Philadelphia, I am of the "the FUCK is even IN Delaware" club, so that one stung. No one should go to Delaware and now we're going to lose a big chunk of our awesome gay population in Philly to fucking WILMINGTON because we're 60 years behind the times when it comes to equal rights.
And now, Minnesota. Land of…hockey and happy people and snow and…that's all I got. That's all I know about Minnesota.
Have you forgotten who you are, Pennsylvania? You're the state of Independence! Your actual state motto is "Virtue, liberty and independence." Our red-white-and-blue freedom-loving country was freaking BORN here in 1776. We have a bell and an aging piece of parchment to show for it and EVERYTHING. When William Penn founded this state, the French Enlightenment philosopher Voltaire said the chief purpose OF the state of Pennsylvania was "to ill-treat no person on account of religion, and to consider as brethren all those who believe in one God."
Okay, so the…one God thing may have fallen by the way-side, but the point is that this state was founded by a man who sought religious freedom. And in founding a colony where he could find religious freedom, he wanted to provide that freedom for anyone and everyone else. He was a freaking QUAKER, guys. They're like, the Canadians of religion—polite to a fault. William Penn would be the last person who would want us to regulate an entire section of the population to second-class status based on religion. Un-cool. Un-Quaker.
You're not wishy-washy either, Pennsylvania. Your people aren't exactly the type to just sit and patiently wait for change to happen. We know what we want and we want it NOW. We lobbed batteries at Santa Claus because he was delaying the football. This is the state of steel and soot and grit…god dammit.
So how, HOW, can we continue to sit by and let all these other, lesser, states legalize what we know in our Liberty Bell-ringing hearts needs to be true? That isn't the Pennsylvania I was born and raised in. I know we often blame the middle of the state and its conservative ways, but…come on, guys. This is just the decent thing to do. So do it.
And if that fails, Philly and Pittsburgh will just do what it does every election year and beat the snot out of you. So. There's that.
Wake up Pennsylvania. I don't want to move to Delaware.
Signed,
Toni
Someone please make the "flatform" microtrend DIE IN A FIRE.
I don't care if Prada did it. Even Prada goofs up some time. Guys—this trend isn't going to flatter anyone who isn't built like one of those Prada models. And fans of fashion can argue all they like for fashion being art and practicality being a non-issue. At times, I agree with them. Couture is never going to be street-friendly and it was never MEANT to be. But the flatform is something that has trickled down from the runway and is now cluttering up space on my daily Polyvore fantasy shopping search and it makes me twitch. Every. Day.
Fashion—good, solid, every-day fashion—works when it makes YOU look good. Flatforms make no one look good. All they do is make you look taller. If you're a 5'6 skinny bitch aching to be 6 foot, then fine. Away with ye. But for the rest of us mortals, the flatform fails. A shoe with a heel does more than just add height. A proper heel changes the entire way a woman (or a man) walks. And if you don't believe ME, listen to the master of lady shoe-form, Christian Louboutin.
"When a woman puts on a heel, she has a different posture, a different attitude. She really stands up and has a consciousness of her body."
I agree, good sir. Now, granted, most of the time I wear my REALLY high heels that consciousness is because if I take my mind OFF my shoes for one second, I will weeble, wobble, and seriously fall down. But beyond whatever statement Louboutin may be making about a woman's attitude being adjusted when she puts on heels—and I agree, they're a power-maker for me, personally—he's absolutely right that PHYSICALLY a heel changes a woman. Your ass suddenly looks 80 times greater, because the heel is forcing certain, er, aspects, of your anatomy into a different shape. Ta da!
I'm not saying that in order to feel powerful you need a pair of heels. You could be kick ass bare foot. Hell, you probably are. Good on ya.
What I'm saying is the flatform defies shoe logic. Flat shoes are flat shoes. High heeled shoes are high HEELED shoes for many reasons. Flat shoes need not, should not, be high flat shoes.
It's stupid. 
The latest Mad Men Collection has launched at Banana Republic. There's already been some backlash around the internet—from what I understand, mostly due to the dresses flattering more Twiggy like forms rather than Joan Holloway-esque figures. Shockingly enough I don't have any protest based on that. I think the show is moving into a more mod portion of the 60s, and the collection reflects that. 
HOWEVER—I am annoyed with the collection. Why? Because 140 dollars is an INSANE price to pay for a dress that is 100% Rayon (the dress on the left). The one on the right is 100% Silk (which, okay…ugh, what a troublesome fabric, but if it floats your boat, whatever). The one in the middle? 140 dollars, and 89% Rayon. 
Bull. Shit. Shame. Because I love the prints. But Rayon is NOT a forgiving fabric, nor is it expensive. So the mark up here is just…nauseating. 
My friend J Dunn is coming to visit me in Philadelphia in a week-or-so. She asked me to think of some things that I thought were "must-see" in Philly. 
I am so, so bad at this. Words don't exist to tell you how bad I am at this. It's not that I don't love my home town. I do. So much. But I, like anyone who has grown up in a place, moved away, come back, settled in, am very bad at seeing it with fresh eyes. 
I thought to myself, "Fuck, they're going to get here and I'm going to lead them to the comic book shop on 2nd and be all, 'Um…after this I get soft pretzels.' They will never come back to Philly again."
I emailed another friend and Philly kid, and thankfully he had a ready list. AND he even gave me an attack plan for how to do a proper sweep of the city! West to East is ideal, apparently…
And he said I had to feed them a pretzel at some point. So. I wasn't TOTALLY off the mark…
Had a nightmare last night that an elementary school was performing an edited, kid-friendly, version of Dante's Inferno. I was LIVID. I said, "I'm going to blog about THIS" and then I woke up.
I went to breakfast with my mom and her boyfriend, my sister and her non-boyfriend boyfriend. 
I was date-less, unless you count the serious cuddling I was doing with the coffee carafe. 
Coffeeeeeeee.
Me: Why does your phone have "charms test" as an event alert?
Owen: None of your business.
Me: Did you have a charms test? Did you have to turn a teapot into a toad?
Owen: That's transfiguration, you whore.
I already have one Shel Silverstein tattoo. This makes me want another one.
I love Christina Hendricks.
But when I see pictures of her like this one, all I can think is: why oh why won't she wear a bra that fits?!
You're a busty and beautiful lady, Christina. From what I can tell, you celebrate that. And god knows you must get paid enough from Mad Men to be able afford tailored clothing. Go out and get some, ASAP. Your already amazing figure can only benefit further.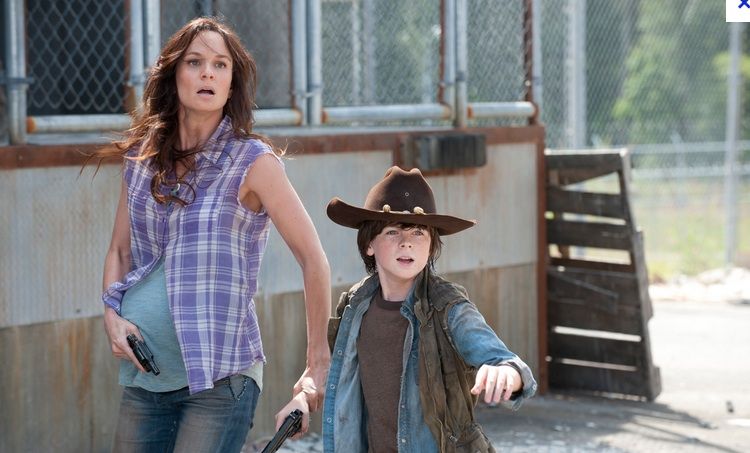 Yes, I know, I missed two episodes. I started reviewing/recapping fully intending on doing so for every episode but life got in the way. I've been on so many job interviews lately I feel like a candidate on a reality romance show. I fully expect my next interview to end with a rose ceremony…
Anyway. On to Episode 4. 
Putting aside for the moment whatever petty, childish irritation I may feel about not having access to my photo album containing 60 pictures of my dog—the crux of what irritates me about the way Facebook has handled locking my account is the complete lack of communication from Facebook about it.
Emailing them about the issue is starting to feel like I'm standing on the edge of a cliff and tossing notes into a void. 
My account has been locked down since Monday morning. I received no email notice from Facebook that my account was locked, or why. When I went to look at my Facebook, that was when I was told my account was locked because someone else had allegedly tried to access my account.
That's pretty vague. Was I hacked? Was I spamming my friends? What happened?
I have no idea, Facebook didn't supply any more details beyond, someone else tried to look at my account and I would have to supply government issued photo ID in order to regain access to my account.
I emailed them in my ID, at which point they sent me an email that in the subject line acknowledged receiving my ID, but in the body of the email contained a reminder that "we won't be able to take any action on this account without a picture of an ID."
Which tells me the message is an automated one. Okay. Awesome.
Hoping to talk to an actual human being about my problem, I lost an hour to the Facebook Help section and finally submitted a complaint via one of there forms on the site. 
A SECOND later, I get another automated response, that says the following:
Unfortunately, we can't assist you until you reply and attach identification that verifies the name submitted in your request.

Please attach a copy of one government-issued ID (ex: driver's license or passport) or two documents from a respected institution or business. Together these documents must show your full name, photo, and date of birth.

Some examples of acceptable documents include:

- School or work ID
- Utility bill
- Marriage license
- Legal name change paperwork
- Credit card (with the number blacked out)
- Birth certificate



I've responded to each of these automated messages, hoping that someone would email me back—but so far, nothing.
Facebook, if you're going to have a completely email-based customer service and help section, than the least you can do is man it with actual PEOPLE. I can't for the life of me think of a legitamite "Facebook" emergency, but if I were having one, there's no way I'd actually ever manage to get a prompt response from this company. Because there's no one listening. 
That's the sad part. I can send another 50 emails, and I'm beginning to think I'll never hear back at all. Facebook has made it very clear to me that they don't care about me getting my account back. And now these people have MY sensitive personal information. 
I'm just full o' the warm fuzzies. 
In all seriousness, thank you to those of you out there who have been signal boosting this and spreading the word. I hope you'll continue to do so—if only so people can know that this sort of thing can happen. 
My Facebook melodrama is starting to get RTs around the Twittersphere. I may have cackled, loudly, in my livingroom. 
In front of my mother. 
Whatever, THIS IS WAR.
So, I'm not sure what happened exactly, because I never got a straight answer from Facebook—but my account has been locked.
When I tried to log in yesterday afternoon, Facebook asked me to attempt to log in from my usual computer…which I was on. Facebook didn't recognize that, informed me that my account was locked, gave me no options to answer security questions and told me that if I wanted my account back I would have to submit a government issued photo ID.
Um. What?
Oh,  it gets better. If I don't have an ID, I can send in my social security card.
The FUCK.
I would love to know what I did to deserve this kind of…insane reaction. They've got my account locked down tighter than the Arc of the Covenant. Actually, that's probably where my account is, stuck in a box in area 51. Judging from the lack of an actual human response from Facebook, this has crossed into Men in Black territory. 
I mean, that's the only explaination I can think of as to why my 12 (so far) emails to Facebook have gone unanswered. So far I've sent them my photo ID (which was a questionable decision) a whopping three times. And no response, each time, from Facebook as to when or if my account would be restored and no further explanation as to what I may have done to deserve this in the first place.
The Facebook help center is so unhelpful it teeters into "what psycho mid-level red tape evil fuck invented this" territory. Every time I ask a question I get routed to whatever they deem is closest to my problem, I get a form answer that of course doesn't apply to my situation at all, and never am I given the option to send any kind of communication to them personally. It took an HOUR for me to finally find an option to fill out a form and send it and I got an automated response back that basically said "so sorry, please send your photo ID."
I want to pull my own hair out and braid it into a bat I can use to beat Facebook with.
I'll be updating this blog as to what happens, but for now, looks like I'm without Facebook. My Twitter account is still up and running, thankfully. 
For the record—I could start from scratch with a new account, but I'm a weirdly sentimental person and I've had that account since college.  I want it BACK.
Boo.